Program Evaluation Basics
Given limited resources and stretched capacity, data collection procedures and program evaluation strategies at the individual program level often fall short in terms of identifying gaps in service, areas for growth, and program impact. Today, philanthropic giving demands quantifiable return on investment in exchange for donations and grants. Combining nearly 20 years of experience in designing bereavement-focused evaluation protocols with the power of the Childhood Bereavement Estimation Model (CBEM), with philanthropic support provided by the New York Life Foundation and in collaboration wit...Read moreh the National Alliance for Children's Grief (NACG), Judi's House/JAG Institute offers a series of free trainings to share best practices in data collection and program evaluation.

This workshop on Evaluation Basics will provide key information on what evaluation is and how participants can begin evaluating their programs. Presenters will discuss the purpose of evaluation, how it helps organizations in reaching goals, and why it's important. The workshop will outline the two basic types of evaluation, what questions they answer, and what considerations should be made as organizations begin to evaluate. Presenters will review the core steps in conducting evaluation so participants will walk away with clear next steps for how to integrate evaluation into practice. Less...
Learning Objectives
Explain the purpose of program evaluation and why to evaluate.
List the two types of program evaluation (process and outcome).
Identify the 5 core steps of implementing evaluation (ask, plan, act, reflect, improve).
Learning Levels
Wednesday, August 03, 2022
02:00 PM EDT - 03:00 PM EDT
Register for this Webinar
About the speakers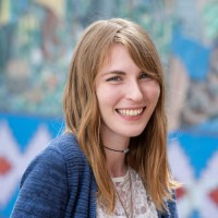 Deirdre Erkman
Evaluation Researcher, Judi's House
Deirdre Erkman is the Evaluation Researcher at Judi's House/JAG Institute. With over 5 years' experience applying data analysis to nonprofit programming, Deirdre has a passion for guiding organizations to use data to benefit the people being served. In her role at Judi's House, she leads the Childhood Bereavement Changemaker expansion, collaborating with organizations across the country to devise data-informed strategies and recommendations to improve decision-making, implementation, process, and outcomes. Deirdre holds a Bachelor's Degree in Economics and Political Science from Tulane University. She can be reached at deirdree@judishouse.org.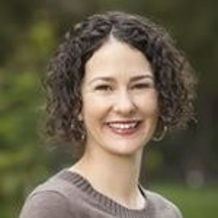 Laura J. Landry, Ph.D.
Director of Evaluation and Research, Judi's House
Laura Landry, PhD is the Director of Evaluation and Research at Judi's House/JAG Institute. She has 15 years' experience evaluating community-based programs and large-scale prevention initiatives as well as building the capacity of organizations to utilize data to drive decisions. In addition to heading the organization's Childhood Bereavement Changemaker Initiative, Laura oversees the Evaluation and Research Department. Her work focuses on evaluating Judi's House services, building evaluation/data utilization capacity in the field, and disseminating the prevalence of childhood bereavement to inform advocates and practitioners working in the field.
CE Information
- Earn 1 CE Credit Hour
CE Approvals
American Psychological Association
CE Learning Systems, LLC is approved by the American Psychological Association to sponsor continuing education for psychologists. CE Learning Systems maintains responsibility for this program and its content.
CE Process Info
Each professional is responsible for the individual requirements as stipulated by his/her licensing agency. Please contact your individual licensing board/regulatory agency to review continuing education requirements for licensure renewal. Please note: You must attend "live" (in real-time) to earn CE credits.
Before the event, you will receive an email from CE-Go with access to the virtual event. After the event, you will receive access to your evaluation and continuing education certificate via a personalized "attendee dashboard" link, hosted on the CE-Go website. This link and access to the virtual event will be sent to the email account you used to register for the event.
Upon accessing the CE-Go "attendee dashboard", you will be able to:
Complete evaluation forms for the event

Download your continuing education certificate in a PDF format
If you have any questions or concerns regarding the CE-Go process, please contact CE-Go at 888-498-5578 or by email at support@ce-go.com Please Note: Emails for this event will come from "support@ce-go.com".
Please make sure to check your spam/junk folder in case those emails get "stuck". We'd also suggest "whitelisting" support@ce-go.com. This tells your email client that you know this sender and trust them, which will keep emails from this contact at the top of your inbox and out of the junk folder.